Article: Our mission is to inspire you.
Our mission is to inspire you.
We want to help you to See Beautiful, Feel Beautiful, Be Beautiful.
We endeavor to indelibly help you to create your own perfect sanctuary .. that special place that allows you to Restore, Refresh and Rejuvenate your Mind, Body and Soul.

A place for some quality "You Time", because you deserve no less.
An empowered woman can achieve anything. As a warrior by day, you deserve a soft, tranquil place to land at the end of the day.
Design Matters
Great products need to be ergonomic in function, intuitive in use and timeless in design. Great designs
deliver on a brand promise to bring an exceptional solution to the end user.

Great design starts with an intuitive understanding of a necessity. It requires a sense of internal visualization combined with the ability to see and resolve what, at times is obvious and at other times is inconceivable. The end result of a great product is that it elegantly offers an easy solution that simply resolves a problem or challenge.

At Branché Beauty Donna Gaynor is just that, an innovator, a dreamer and a problem solver. She intuitively sees the details that others either miss or are less concerned about.

This is the key factor in why Branché Beauty is the industry leader in design, fit and function. The Branché team led by a seasoned and accomplished designer Donna Gaynor has been innovating since day one.
At Branché We Were First & Still The Best
    • The first to create the category of Beauty Silk Sleep Products.
    • The first to create a luxurious silk pillowcase and package for the Beauty Space.
    • The first to create an eye mask with a silk covered band.  
    • The first to create an eye mask that fits the unique shape of a woman's face and facial structure.
Branché products are designed to meet our highest expectations.
That is why when you buy a Branché product, you can be assured that your selection will perform flawlessly, fit perfectly, and properly cared for will last for years to come.

Take our Belle De Nuit Eye Masque... It starts with Design Driven by Form and Function. It was created by focusing on the details, not a few details, but every detail. Our delicately contoured shape, for example. takes more time, attention and requires more skill to sew. That's just how we do it at Branché. No shortcuts.

We are emphatic about every step of production from our best of the best raw materials to our proprietary silk weave, color formulations and production techniques.

Nothing is left to chance because we think you're worth only the best.
We not only want you to be satisfied, we want you to be over-the-moon with your purchase of Branché products.
We never compromise.
We understand that are many choices, but no one can offer all of the features and details that you get with every Branché product.
Your Boudoir is Not Complete Until it's Branché.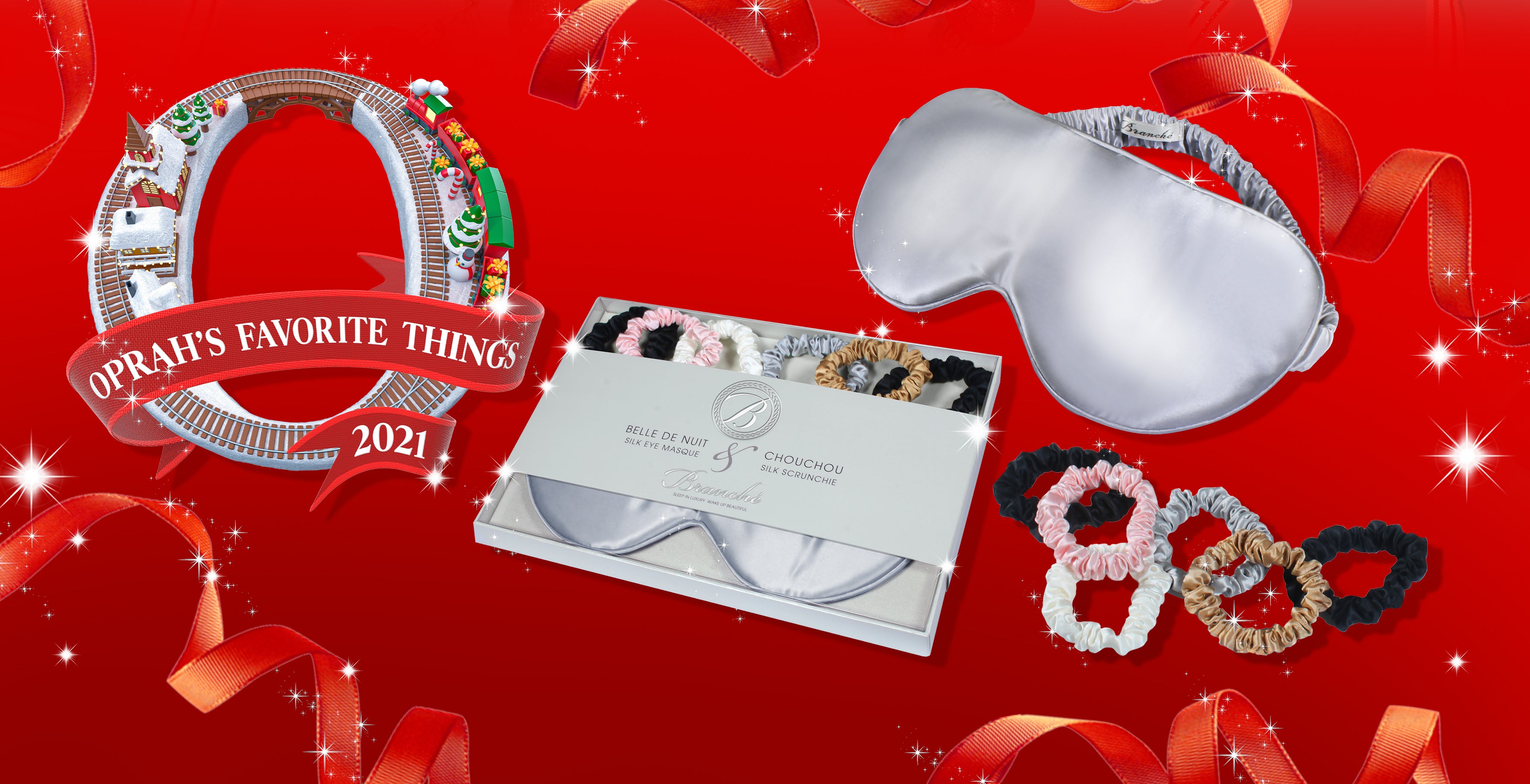 SHOP NOW
Silk Pillow Cases