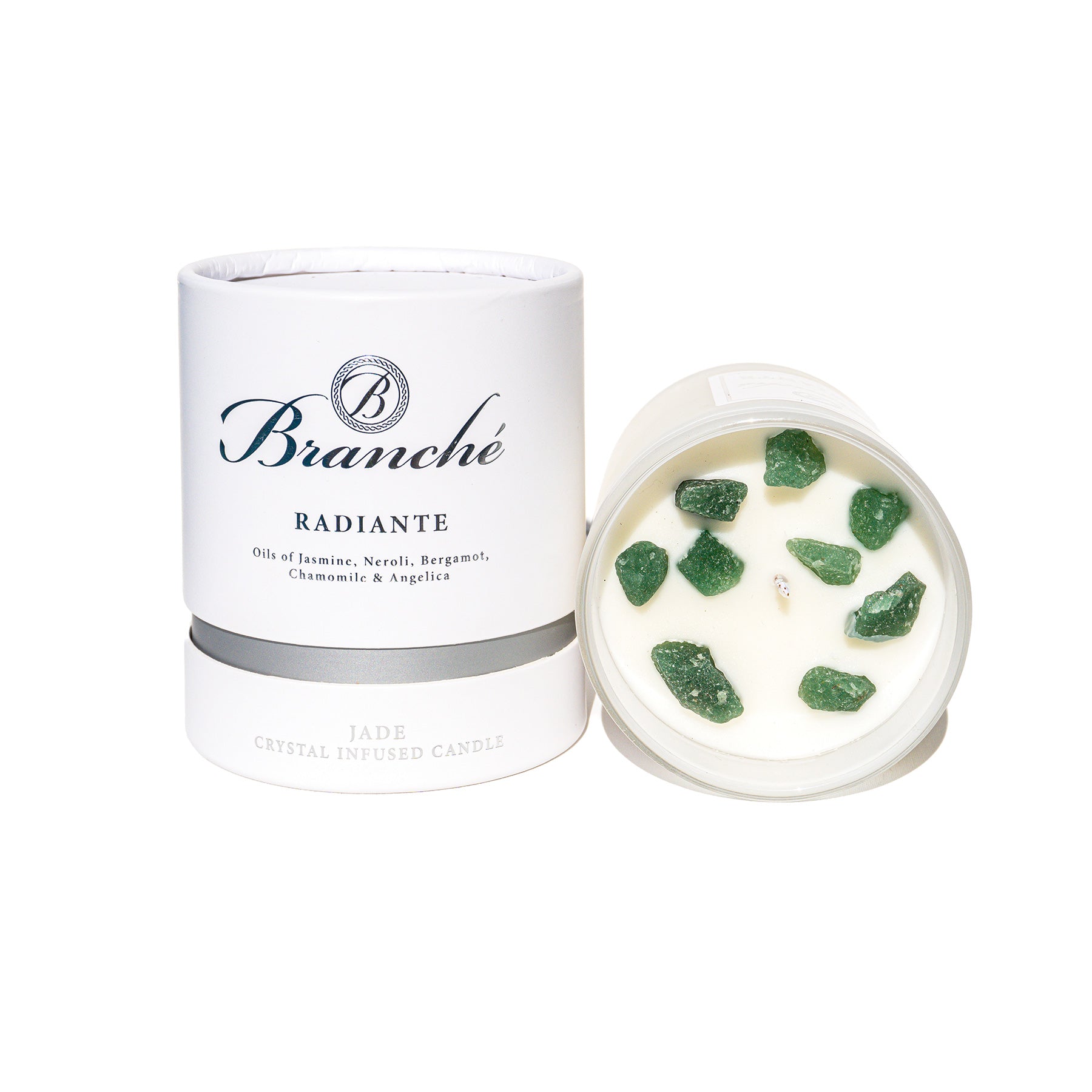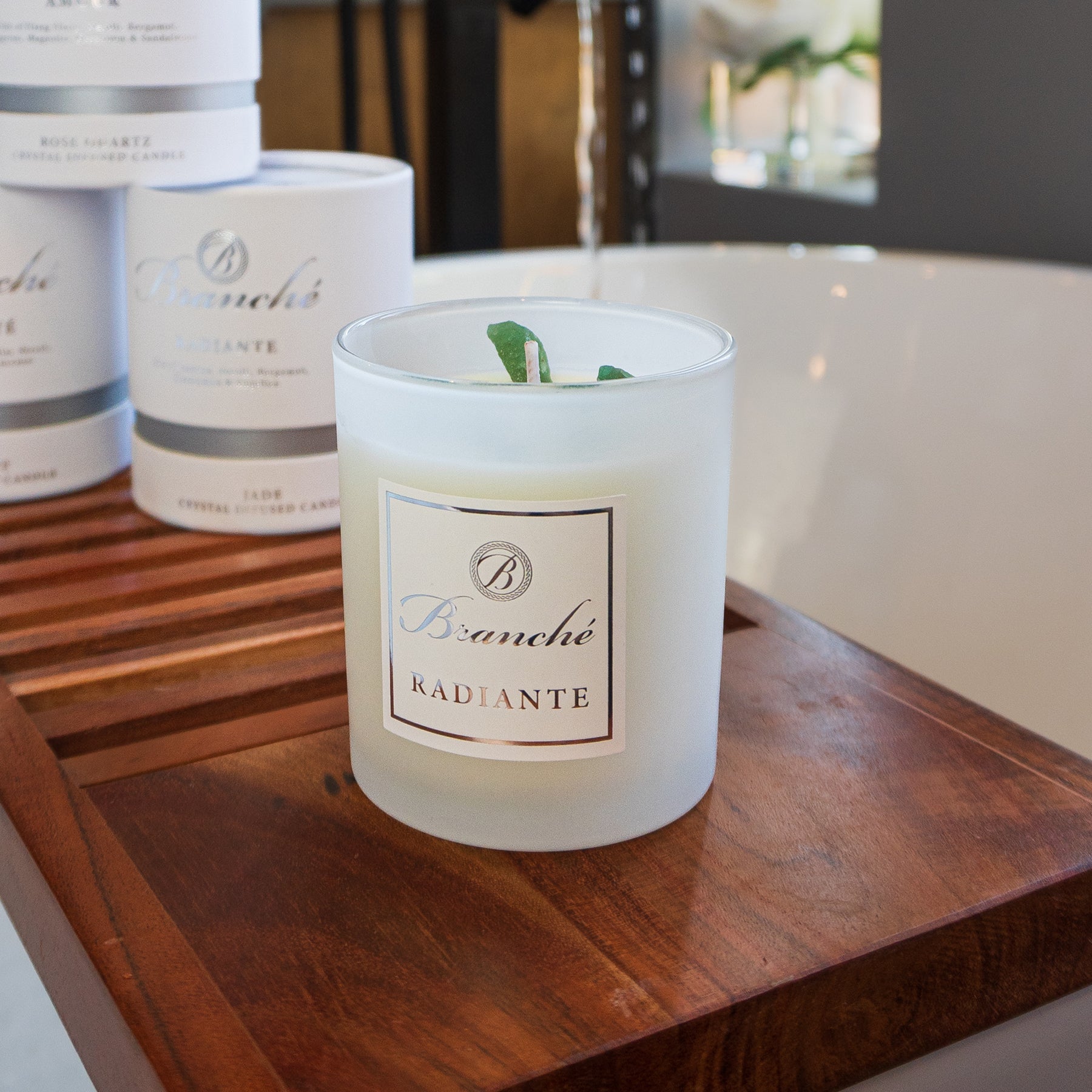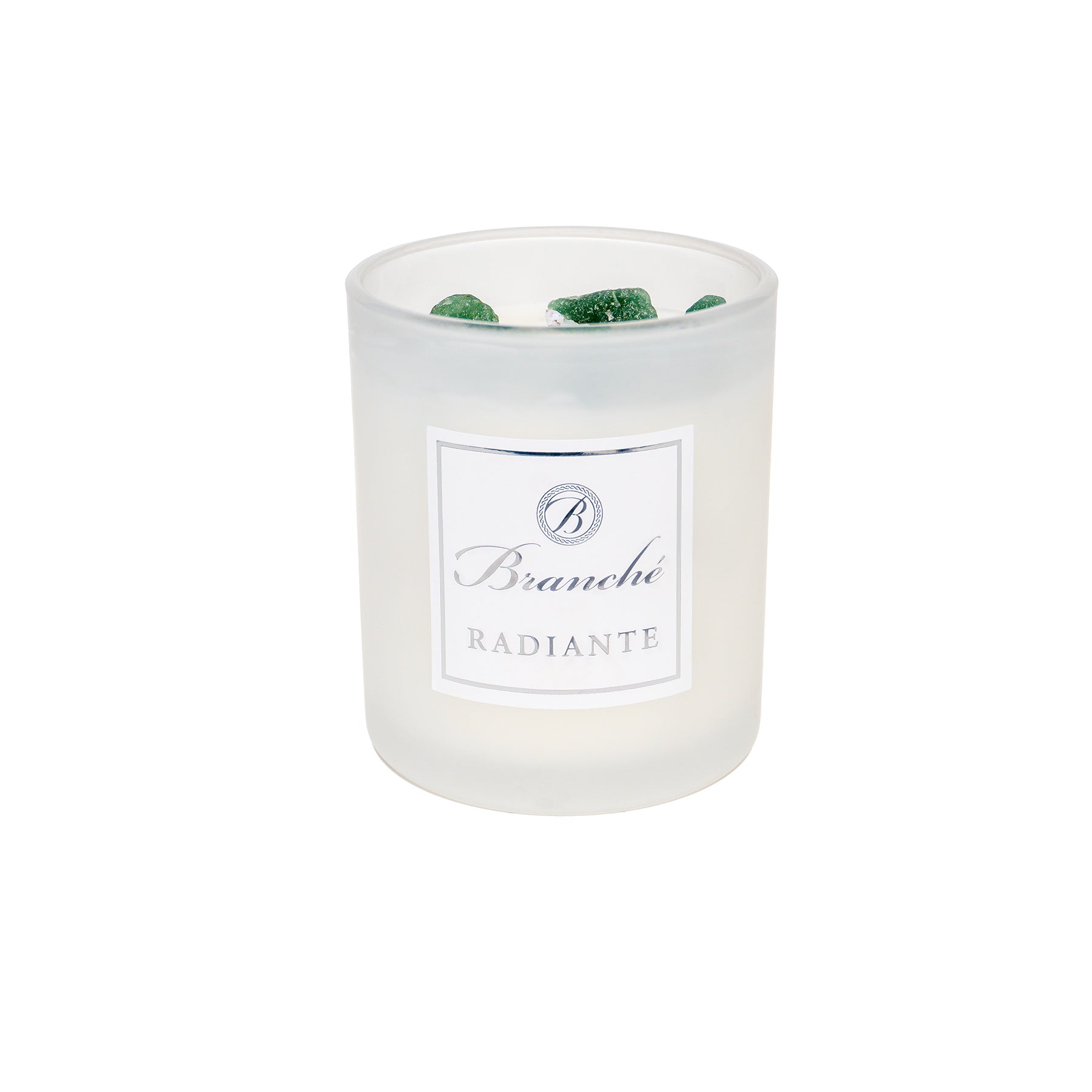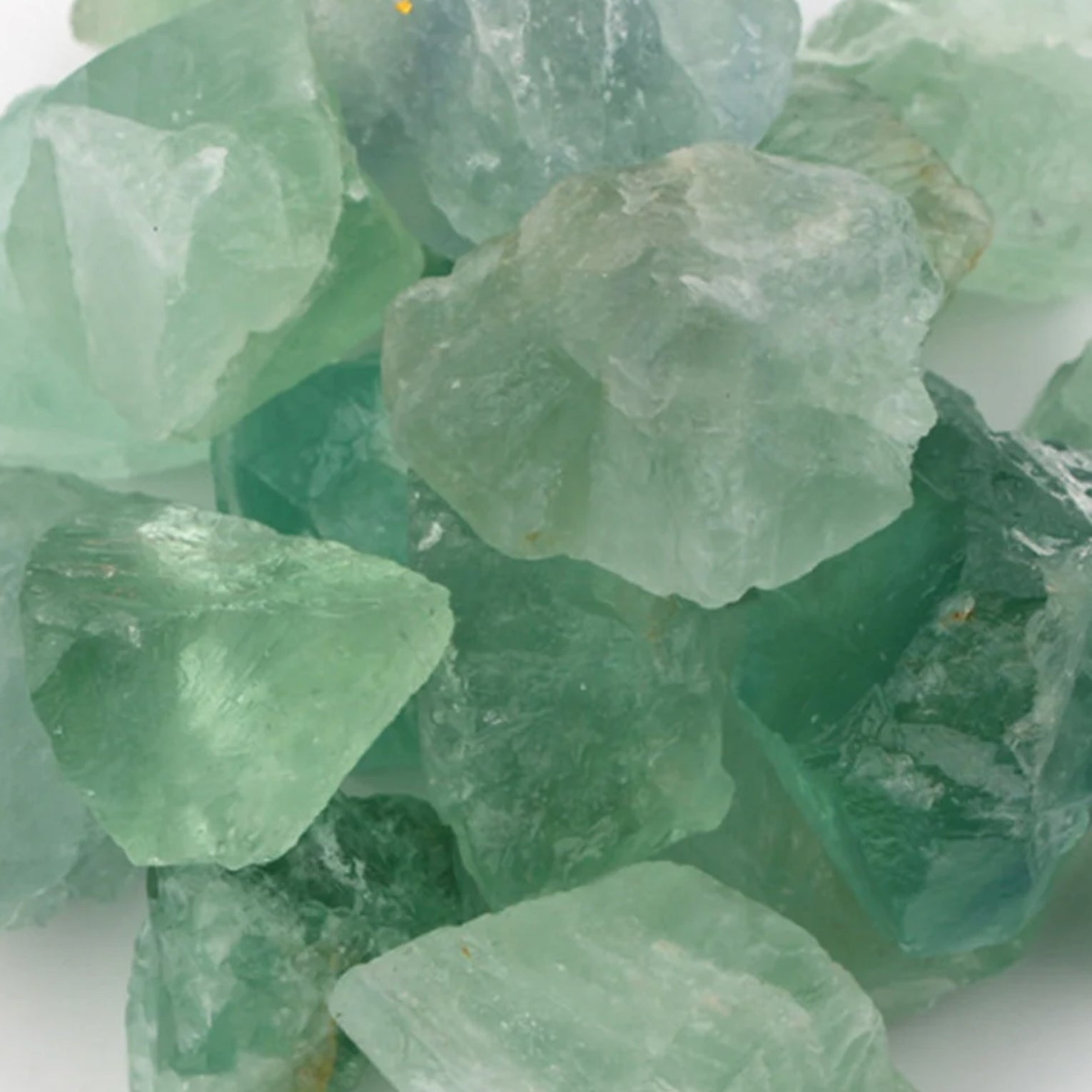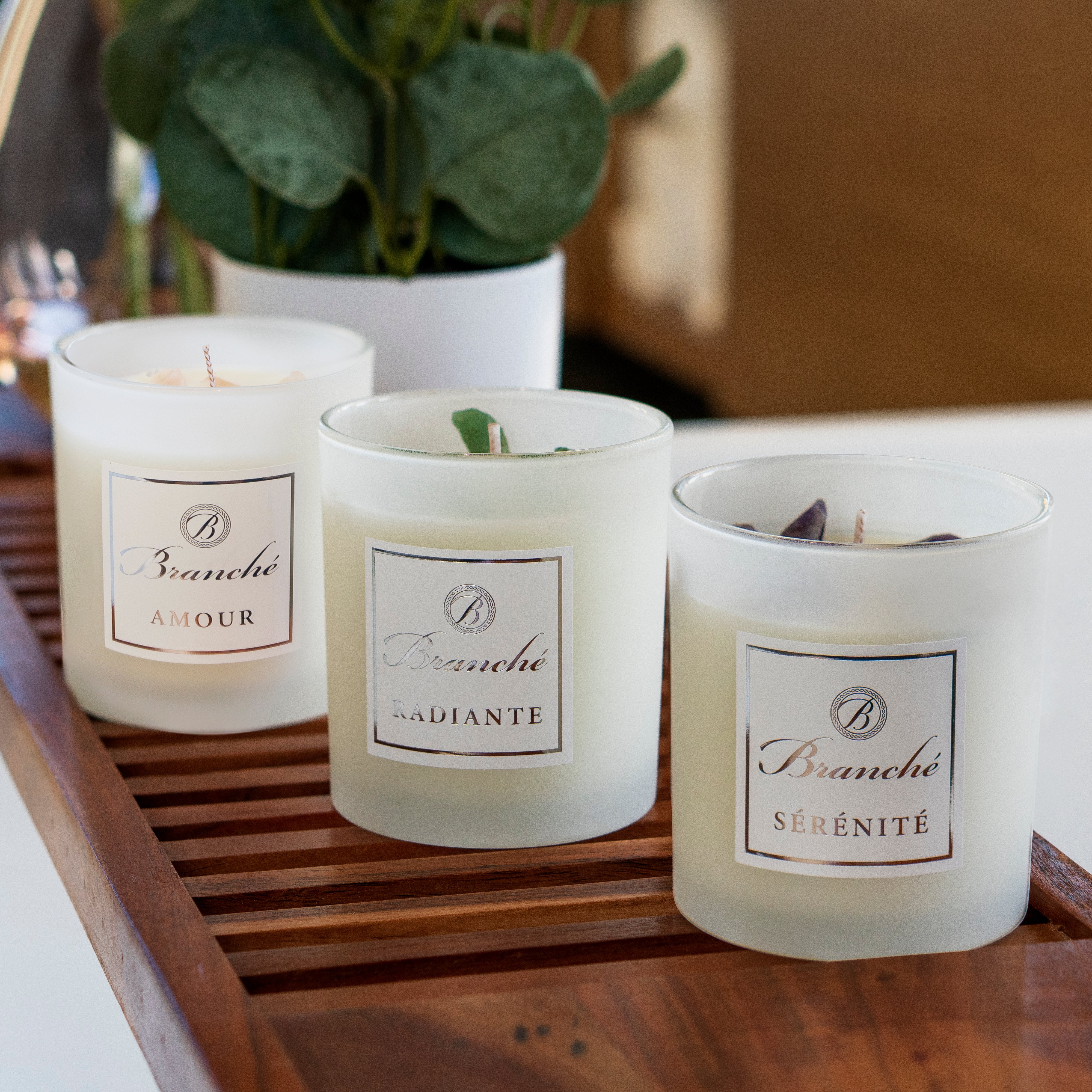 RADIANTE CANDLE
Sale price

$48.00
Regular price
(/)
---
RADIANTE - CRYSTAL INFUSED CANDLE
JadeEnables you to see, feel & appreciate your Own Beauty.

Enrich yourself with Real Beauty, the kind that Radiates from within. Jade attunes you to being & doing that which makes your Heart Sing. Feeding yourself with the things that Light You Up. Bringing a Glow of excitement about life, fulfillment and true happiness.
Brings Joy & Happiness.
Opens the Heart & Attracts Love.
Enables Relationships to Flourish.

Ensures Radiante Beauty.

How to use:

Trim wicks to 1/4" with each burn.
Place candle on a heat resistant surface or candle tray.
Allow wax to melt to the candle's edge every burn to prevent tunneling.
Keep candles away from drafts to ensure a smokeless, clean burn.
Use a wick snuffer to extinguish a candle without soot or smoke.
Discontinue burning a candle when less than 1/4" of wax remains.
Product Details:  Burn Time: 50 hours • Fill (oz): 8 • Cotton Wick  • Soy Wax

Notes: Jasmine, Neroli, Bergamot.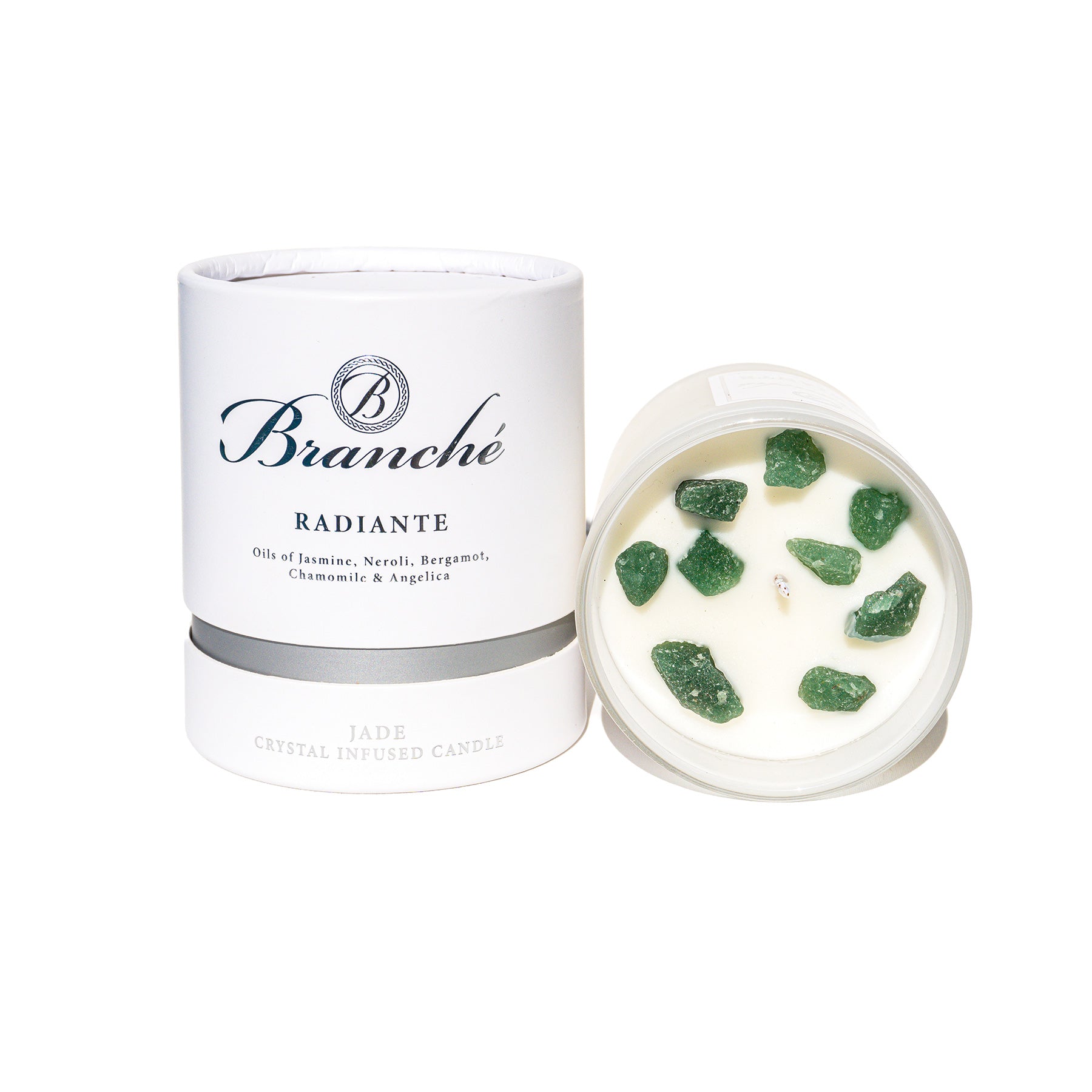 RADIANTE CANDLE
Sale price

$48.00
Regular price
Choose options