Branché Silk Pampers and Beautifies
Branché Silk Products promote a deeper sleep to maximize your body's regenerative processes.
SKIN - Protects, Nourishes & Hydrates your Delicate Face. HAIR - Quickens your Beauty Regime, and adds Luster.
EYES - Treats & Protects your Delicate Eye Area. SLEEP - Enhances Relaxation and Rejuvenation.
S
K
I
N

Branché Charmeuse Case luxurious silk pillowcases prevents sleep creases.

"Your skin gets pulled...when you are sleeping and that causes creases... When you use a silk pillowcase, your skin is able to slide easier and won't get tugged or pulled by the pillowcase." —Dr. Neal Schultz MD, Dermatologist & BeautyRX Founder.

Branché Charmeuse Case improves skin hydration.

"After sleeping on a silk pillowcase, your face will be better hydrated than if you slept on cotton… Hydrated, plump skin cells show fewer fine lines and more luminosity." —Dr. Jennifer Peterson, MD, Dermatology & Laser Surgery Ctr, Houston.

Naturally Hypoallergenic.

"Silk is free of any potentially irritating added chemicals and contains natural substances that ward off various environmental allergens (and resulting skin conditions), including dust mites, mold and fungus." —Dr. Neal Schultz, MD a New York City Dermatologist.

H
A
I
R

Hair is less tangled and frizzy in the mornings.

"Sleeping on a cotton pillowcase will cause hair to bunch, knot, and get staticky…On a soft silk pillowcase hair will slide, which is much less damaging. And you'll be able to hold on to your blowout for an extra day or two." —John Corbett New York City salon owner.

Restorative and regenerative effect on your hair. Reduces unnecessary hair loss and breakage.

"Silk pillowcases cause less friction when you move around at night" —Dr. Mary Lupo, MD, Recommends for hair rehabilitation.

"Waking up with ready-to-wear hair frees up time, and reduces damage caused by daily styling.

Plus, your natural tossing movements on Charmeuse Case smooth hair's cuticle layer, adding shine, luster and volume." —Donna Hinds Gaynor Branché Creator
S
L
E
E
P

Stimulates melatonin production.

"Shutting out light helps to produce melatonin, bringing on the z's. A silk mask is especially easy on the eyes." —Dr. Oz Recommending Branché Belle De Nuit to Oprah readers. "During deep sleep...Melatonin, a hormone that's a skin-protecting antioxidant, also increases...allowing (skin's) deepest recovery." —Dr. Michael Breus MD, author of Beauty Sleep.

Maximizes your body's collagen regenerative process.

"As you snooze, your body churns out human growth hormone, a crucial ingredient for collagen production, an essential building block for skin and hair repair...The majority of a healthy person's human growth hormone—which repairs damaged collagen, reducing fine lines and improving skin elasticity—is secreted during deep sleep." —Dr. Michael Breus MD, author of Beauty Sleep Cure "Get enough rest and you'll produce more HGH, which helps skin remain thick, more elastic and less likely to wrinkle." —Dr. Nicholas Perricone, MD Dermatologist, author of The Wrinkle Cure

E
Y
E
S

Branché Belle De Nuit Eye Masque™ is ideal for protecting the delicate skin surrounding the eyes, increasing skin hydration and relaxing the eyes to prevent dark circles and fine lines.
Sleep healthier with silk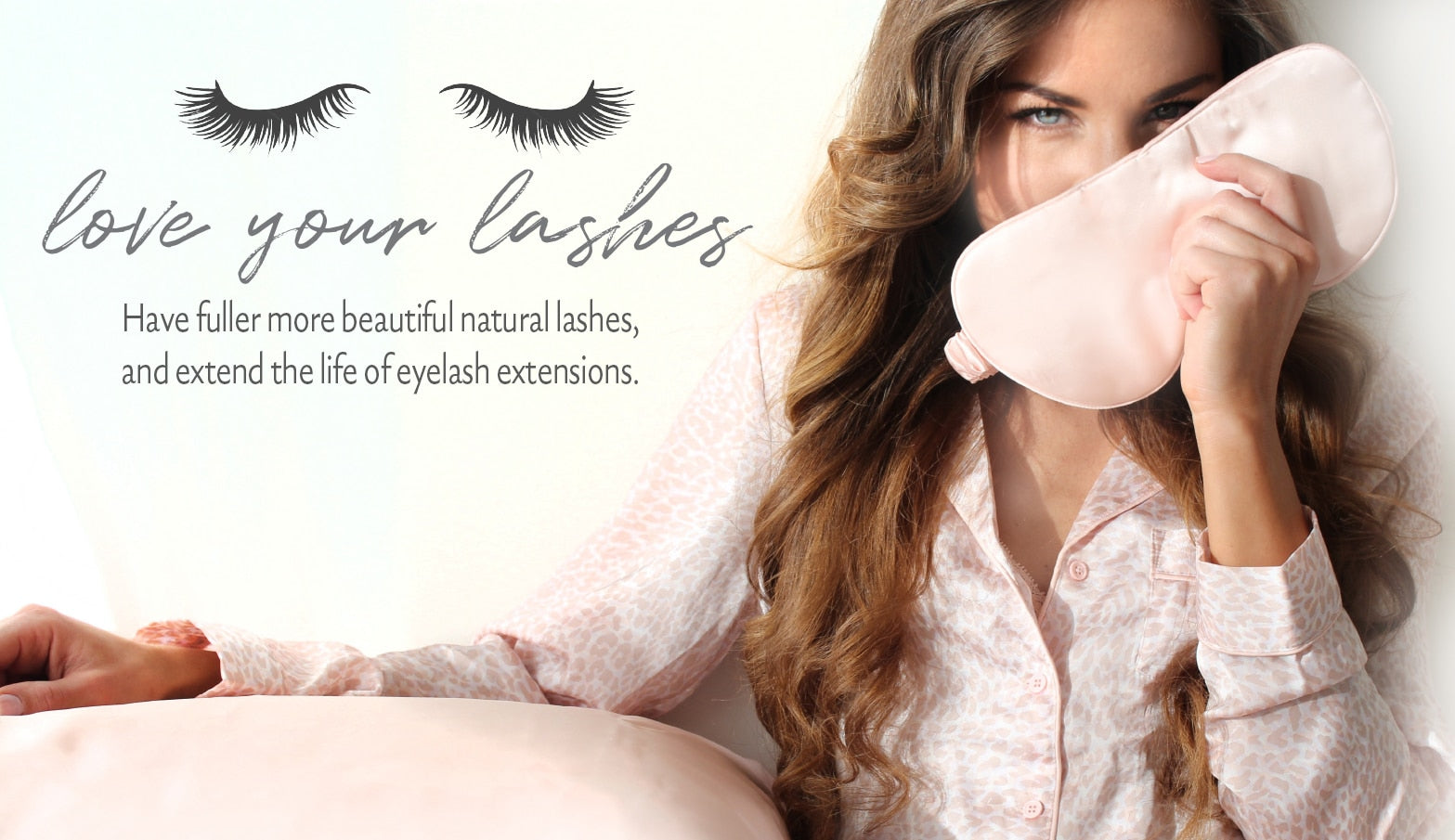 Fuller more beautiful Lashes 1.6 million hoursThe average time spent sleeping in a lifetime. Natural sleep movement results in friction from even the finest cotton pillowcase that can damage skin,...
Read more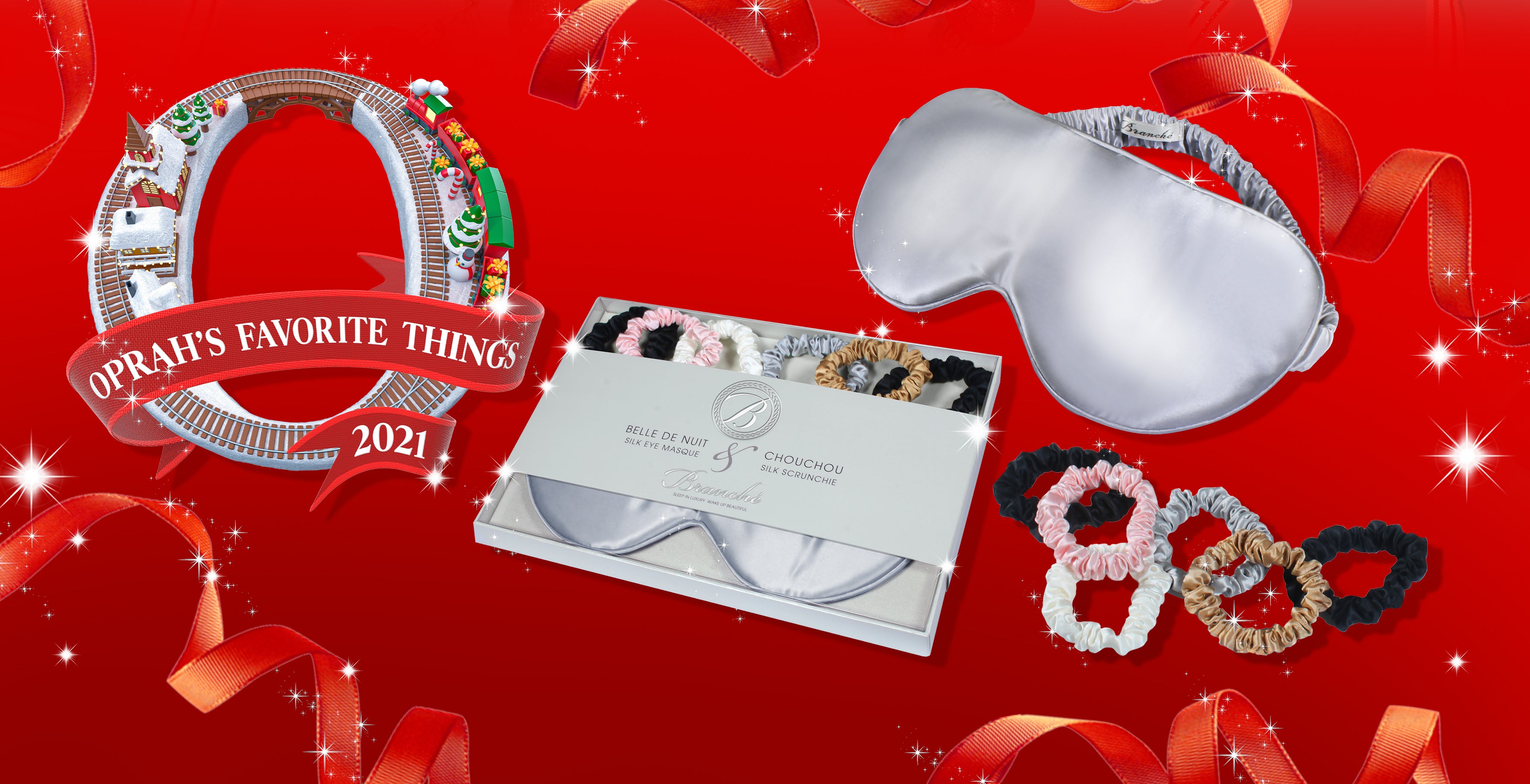 SHOP NOW
Silk Pillow Cases